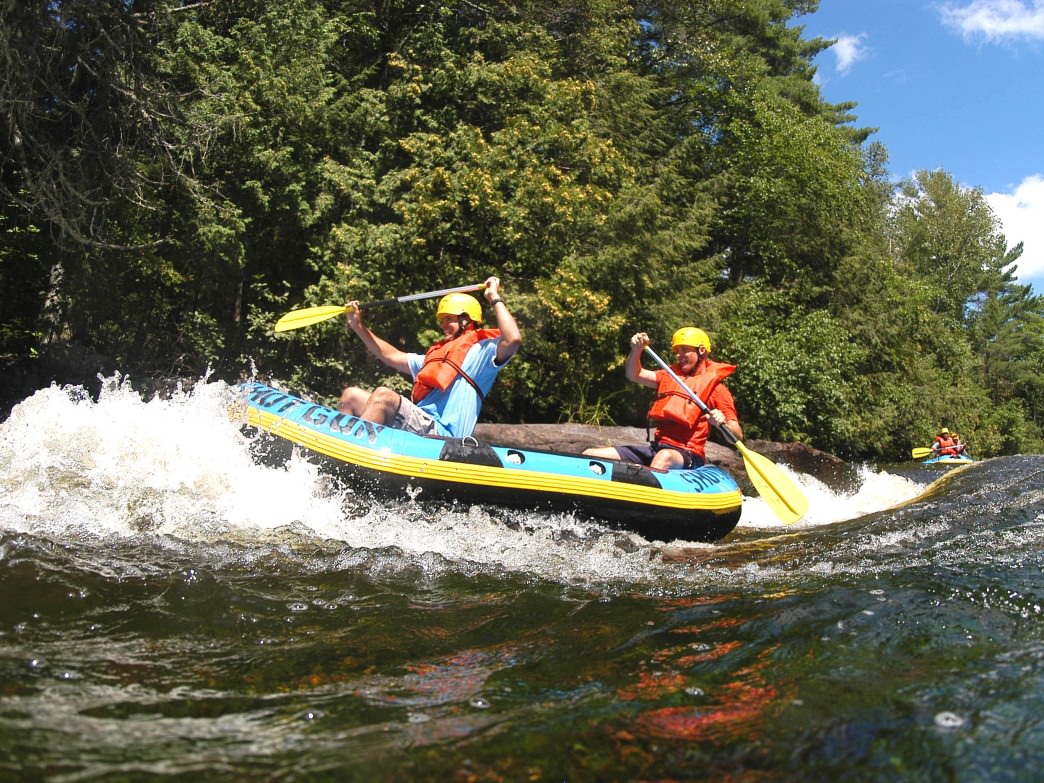 The Wolf River allows you to rent a raft and go on full or half day trips. There are a variety of sections of the river to choose from, all giving you a unique experience- some being much more relaxed than others!
Non-Guided | Half and Full Day Trips | Mileage: Varies | Class: 2-4 | Rafts: 2-5 people per raft |
Experience Needed: None
Perks:
Non-Guided:
If you are looking for a more independent trip, the Wold River would be a great option for you. The outfitters will supply you with all of the gear needed to conquer the river.
Whitewater Kayaking Lessons Available:
Bear Paw Outdoor Adventure Resort offers whitewater kayaking lessons on the Wolf River! You will learn in a hard shell whitewater kayak. This will allow you to learn some paddle maneuvers, how to roll a whitewater kayak, and how to move throughout class II and III rapids.
Tubing:
There are some sections of the Wolf River that you can kick back and float in an inner tube!
Full Day Trips:
Experience a full day on the river with a more spread out rapid section! The Wolf River full day trips allow you to have more calm sections in between rapids.